A new SaniDépôt location in Ville Saint-Laurent!
LAST UPDATE: Officially open since March 22, 2021
The last few months have been anything but restful for SaniDépôt, as it has seen a surge in demand since the arrival of COVID-19. The specialist in hygiene solutions and sanitary products & equipment continues to expand and is pleased to announce the opening of a new branch!
In addition to its current three locations, which are open in Anjou, downtown Montreal and Saint-Jérôme (Laurentians), SaniDépôt will soon be opening a fourth location in the Greater Montreal area, located in the west end of Ville Saint-Laurent, at 195 Graveline Street.
"The concept of this new branch will focus on our expertise, the customer experience, innovation and modernity!"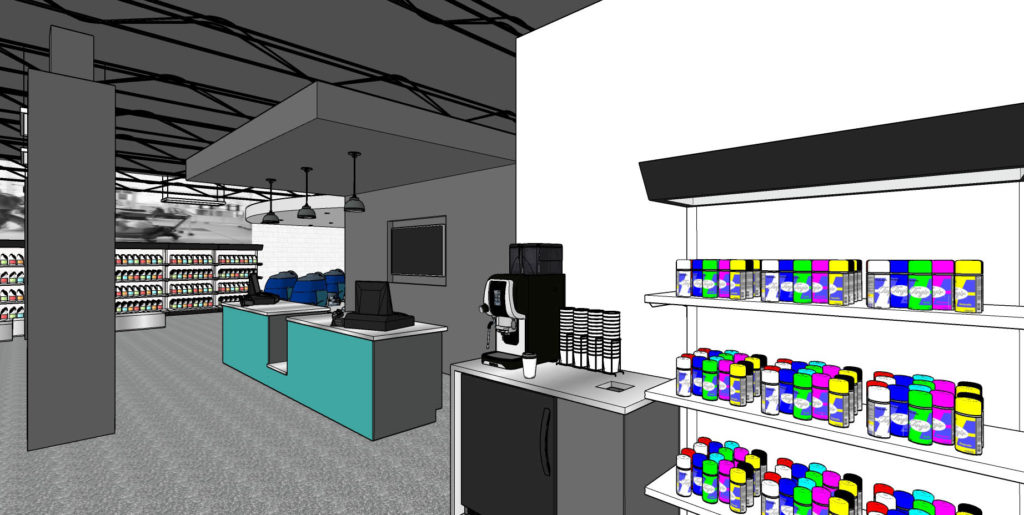 The 5,000 sq. ft. space will offer an enhanced customer experience including, among other things, a demonstration area and a section dedicated to Personal Protective Equipment used in the fight against COVID-19. This new branch will also offer a delivery service. It will stock leading brands such as Diversey, 3M, Nilfisk, INO Solutions, Cascades, Tork, etc.) along with a variety of sanitary hygiene and cleaning products, accessories and equipment.
Customer experience: a sustainable competitive advantage
This location's role will, above all, be to provide customers with an experience that they would not find elsewhere; to provide optimal opportunities to understand the products in order to be able to create a personalized offer, all in a multi-sensory environment.
"Our goal is to cater to our customers from a variety of industries, by offering them a unique environment tailored to their needs, a consistent and complete offering and dedicated zones where they can get information and advice."

Yannick Beaulieu – Operations Manager
Equipment area
A first for SaniDépôt, this store's new equipment area is sure to set it apart from the competition. It will showcase SaniDépôt's unparalleled expertise in equipment and will be fully utilized to offer an experience unmatched in the industry. Demonstrations will be offered during which customers can try out the equipment, allowing them to appreciate the efficiency and effectiveness of the various products and ask any general or technical questions they may have.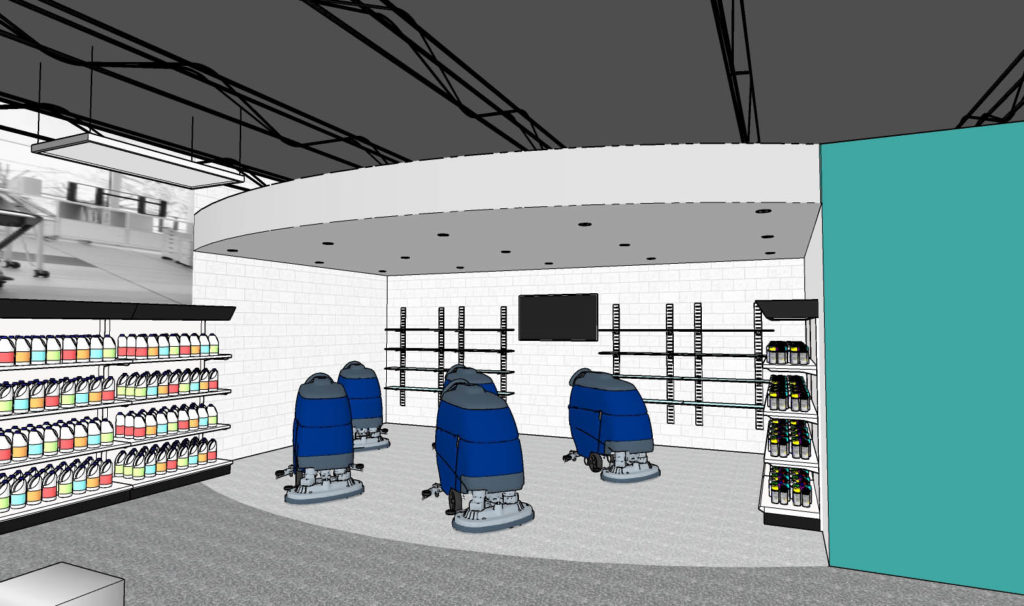 Part of an ongoing expansion, this new location launch will not be the last, as SaniDépôt intends to open more locations in the coming months to meet increasing demand and offer a service adapted to its growing clientele.
The new branch location will officially open on Monday, March 22! Our hours are as follow :
Monday to Friday, 8am to 5pm
Saturday and Sunday, CLOSED